A range of rapidly deployable CCTV units that can be own-branded and provided with solar-power, battery power or connected power options.
SOLAR POWERED
Solar, Battery & Connectd Options
RAPID DEPLOYMENT
Off-The-Shelf Stock (Unbranded)
Easy Transportation
All Units Easily Transportable
ENVIRONMENTALLY FRIENDLY
Made Sustainably In UK & Replaceable
WHITE LABEL BRANDING
We Can Vinyl Wrap Our Units For You
About Upshot CCTV Products
With years of experience in the telecoms industry, Upshot UK Ltd. recognised a strong commercial and environmental need for a rapid deployment CCTV solution that offered various power solutions for off-grid locations. Most of our units are solar-powered with battery units and we also offer connected versions.
Our range provides easily transportable and white-label branding and are robust. They provide a strong deterrent and flexible onsite security across a range of sectors.
Applications
Construction sites
Rail work sites
Rail sidings
Vacant building & site management
Sites with HSE issues
Theft & vandalism hotspots
Events & festivals
Remote locations
Key Features
Rapid deployment
Remotely monitored solution
All round detection
Solar powered & wireless
Battery monitoring remotely
Intruder alerts
Remote audio challenge
Recorded evidence
24/7 digital recording
Visual deterrent
Environmentally friendly
GPS trackers
Years Combined Experience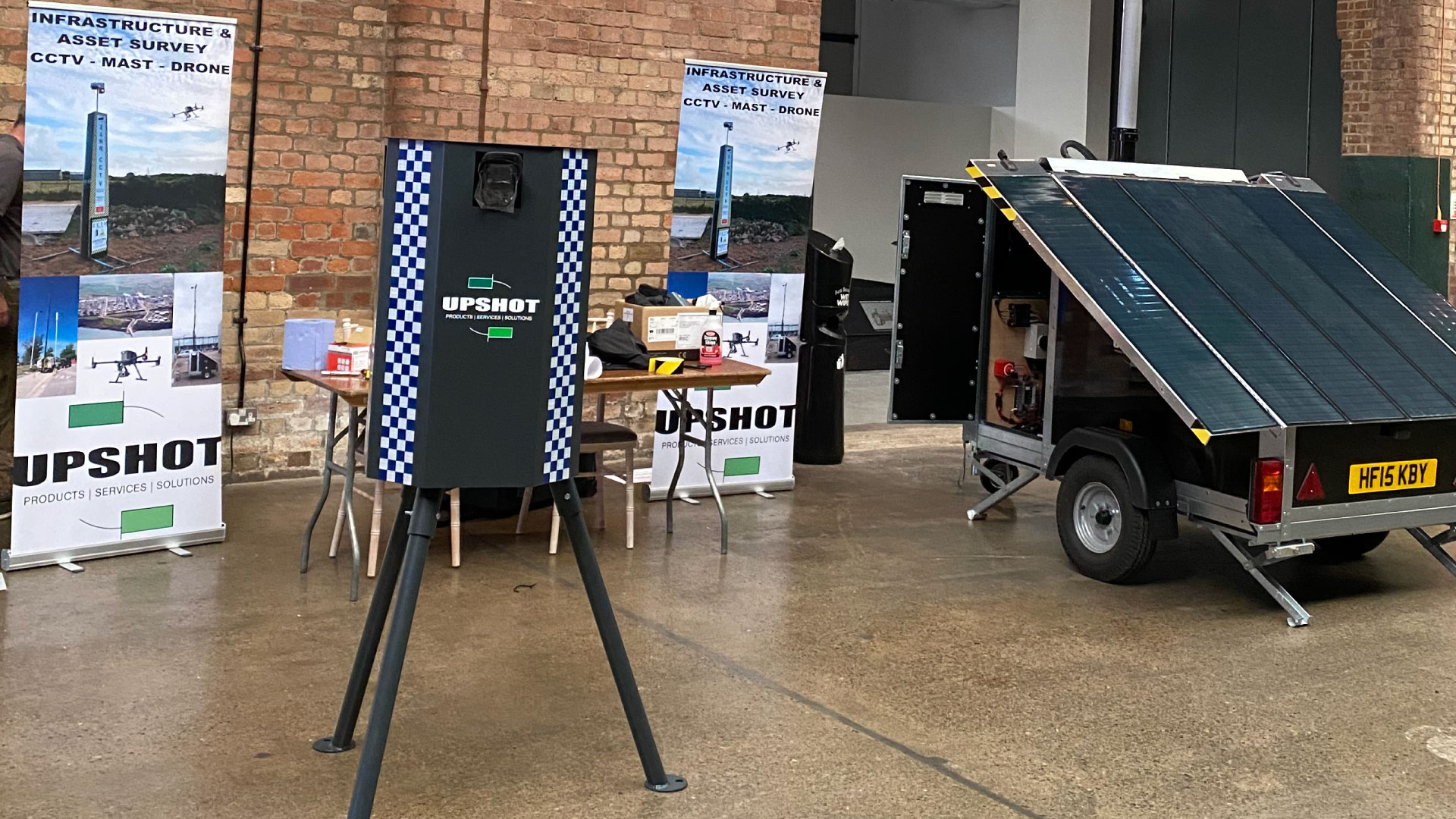 REX 500 & 1000
Affectionately known as REX, the REX range is our police dog in a box and can be easily transported by one person and a small van. Most importantly it can be supplied with Videofied or Reconeyez cameras or you can fit your own kit.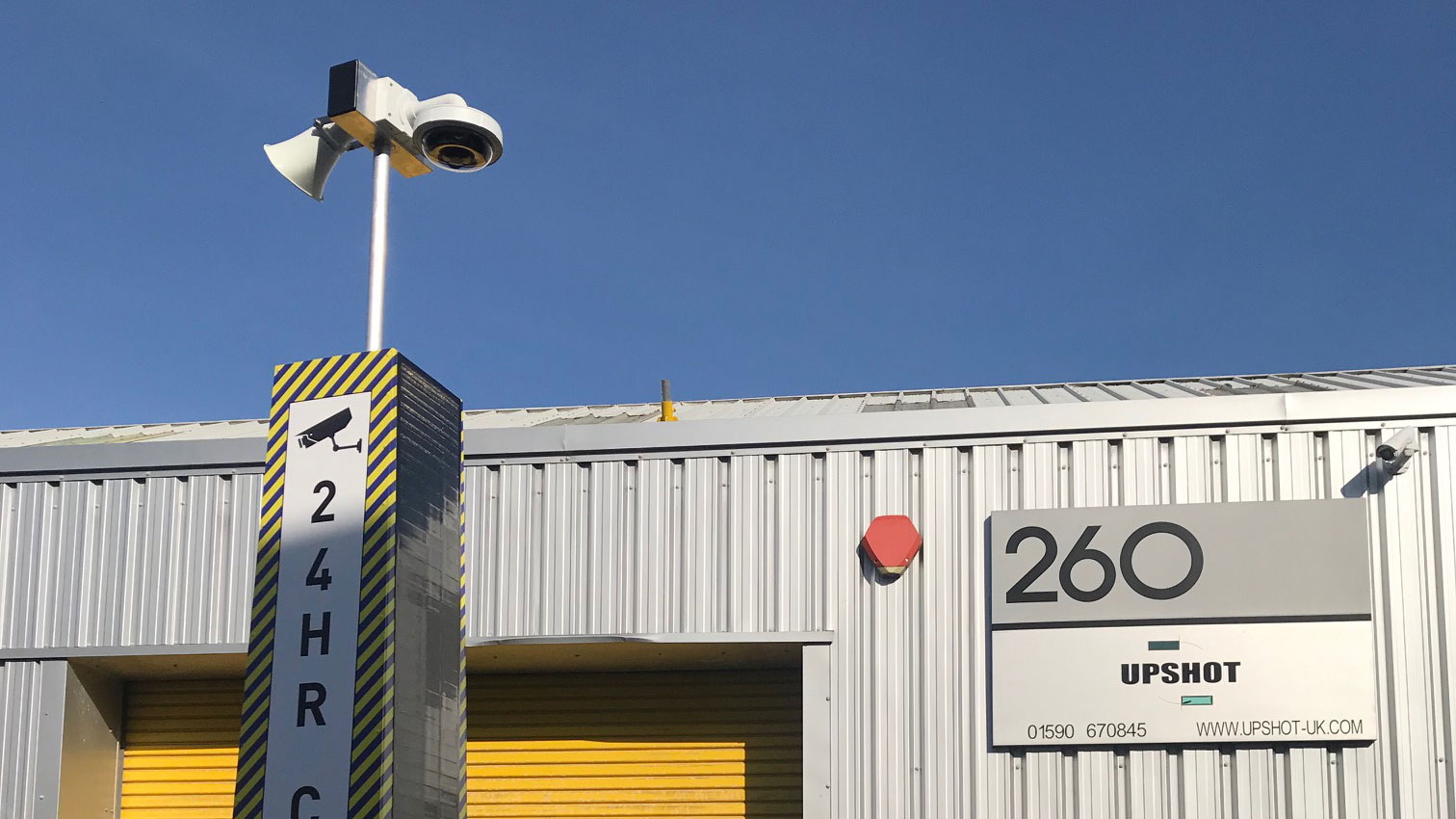 SENTRY 500 & 1000
The SENTRY range is a more branded/ visually obvious enclosed unit that has a height of 4.2m and is bespoke made and vinyl wrapped to suit the customer's needs. With the 400 amp/hr capacity on top of solar and connected options.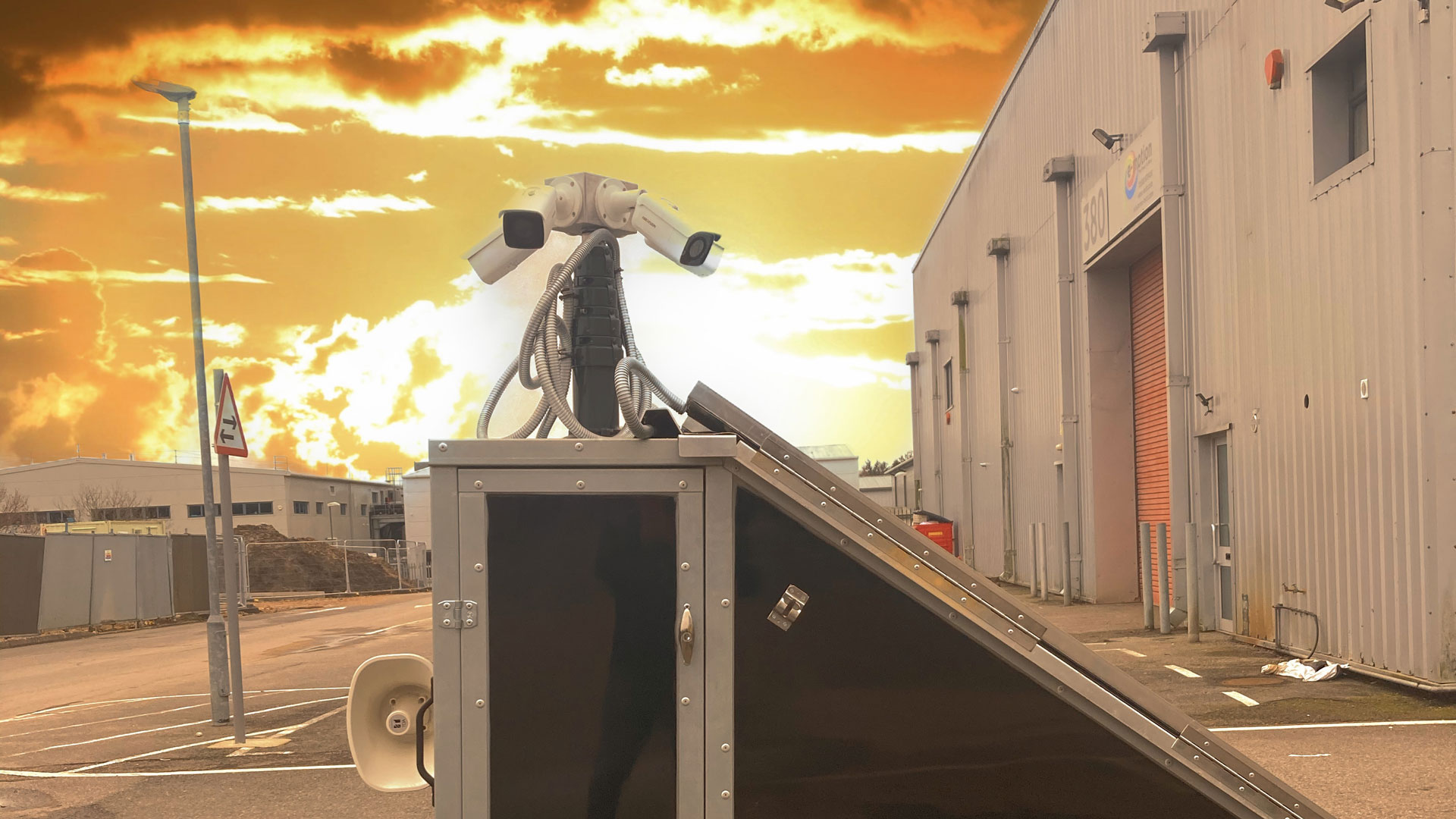 MARC 3000
The largest unit is the MARC 3000 and is a trailer-based unit that can not only offer easily deployable CCTV but can be adapted to provide floodlighting or speakers too. The MARC 3000's can be fitted with GPS trackers.
We have demo products at our Lymington Head Office by appointment only at:
Upshot UK Limited
260 Bentley Way
Ampress Park
Lymington
Hampshire
SO41 8JW
We also have offices in London and in situ product around the UK & overseas.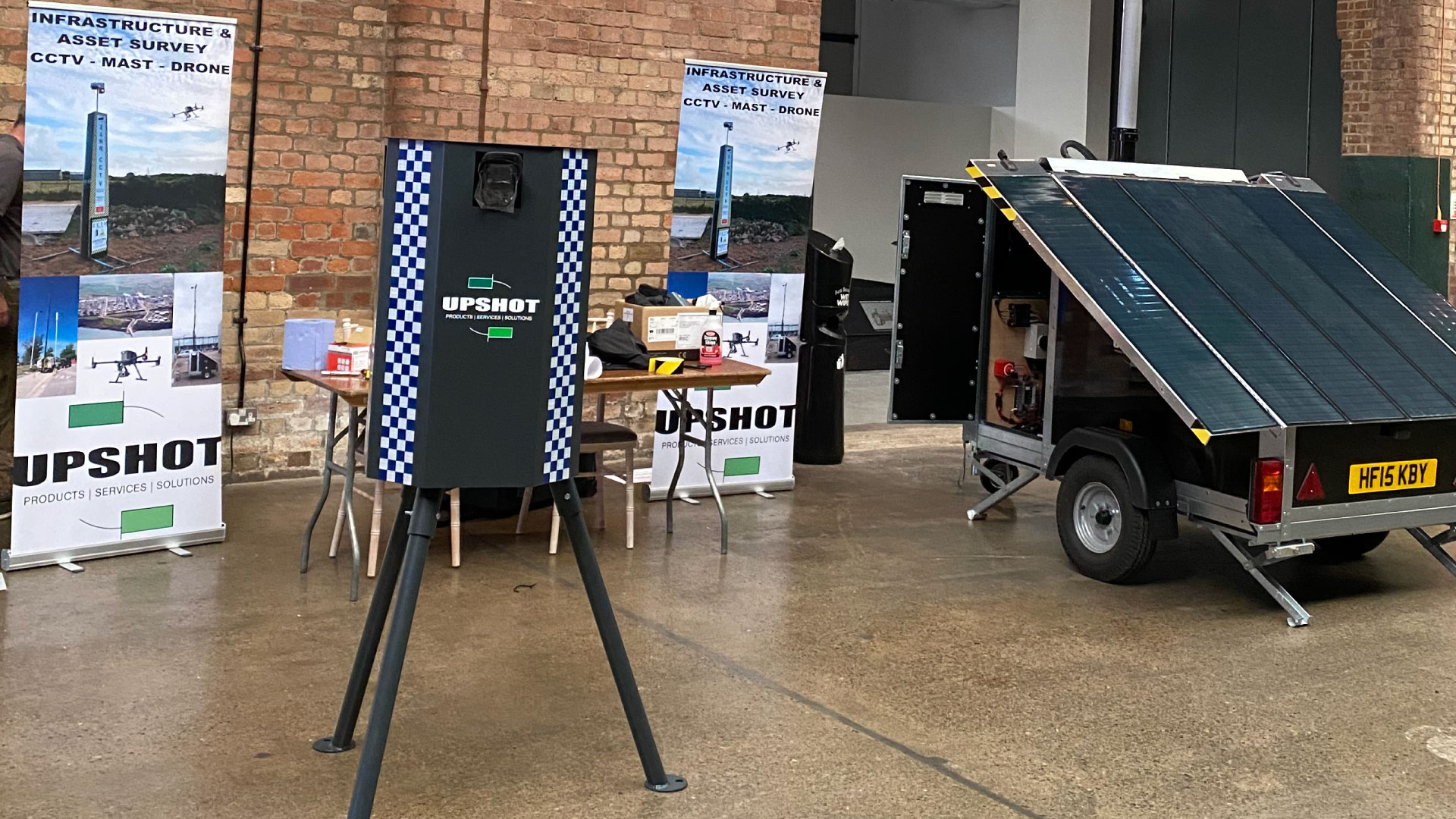 Call to book a Demo:
+44 (0) 1590 670 845